Movie House Monkey / Cooking with Monkey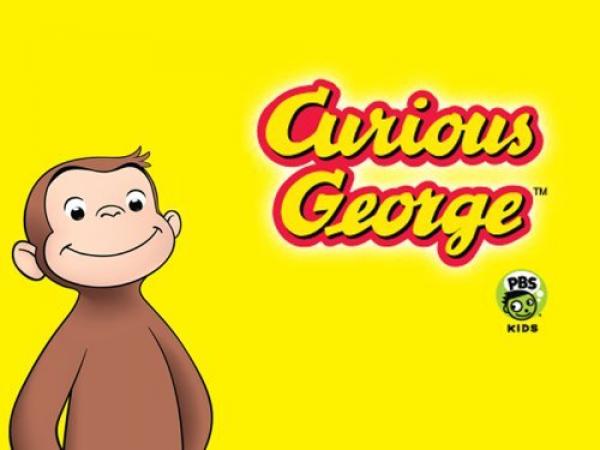 Episode #315 / Length: 29 minutes
Movie House Monkey - The Man with the Yellow Hat and George decide to rescue a beloved old bijou theatre from being replaced by a self-cleaning parking lot. If they can show Mr. Glass a truly "unique" experience, he promises to save the theatre from being demolished. So, with the Doorman and Hundley's help, they restore the theater to its original pristine beauty and organize a special screening of Mr. Glass's favorite movie. All goes well until the music gets jumbled, the film breaks, and a popcorn explosion accompanies a volcanic eruption on screen! The show must go on, and George saves the day by taking matters (and shadow puppets) into his own hands. Surely Mr. Glass can't say this wasn't unique! Cooking with Monkey - Professor Wiseman proudly presents a cake for the fire station barbecue, but when the cake bends a knife and proves to be extra sticky, everyone is astonished. Embarrassed, Wiseman explains that she will be "extra creative" for the bake sale. Bake sale? George needs to find out what's wrong with Wiseman's cooking, fast! Even with George's help finding the right cooking tools, Wiseman's next attempt proves to be another culinary disaster. Wiseman visits the restaurant to purchase something for the bake sale, and is stunned to see Chef Pisghetti cooking from a recipe. Wasn't cooking supposed to be creative? The Chef explains that a recipe is just like a scientific formula. Eureka! The rest is a piece of cake.
Scheduled Broadcast Times
There are no upcoming showings of this program.